Gwen Voorhies Fine Art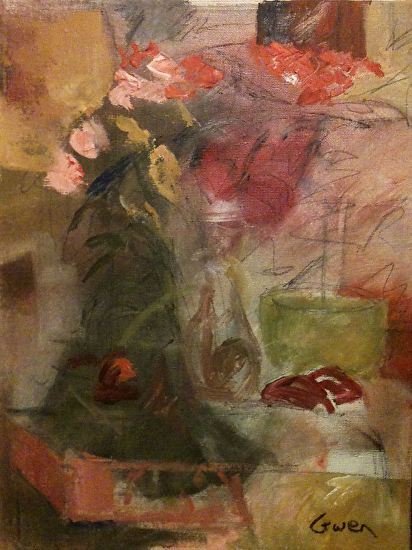 I create paintings filled with memories and illusions of people, places and objects.
The images vary from abstract to photorealism, skills it has taken me years to perfect. There is often a sense of a calligraphic line or a "gestural" abstract quality to my work, a feature found even in some of my earliest pieces which resurfaces when I am playing with paint. It is this sense of play that seems to delight the viewer...and challenges my artistic process.
Changes of light create colors on shapes and reflections on surfaces inspiring me to paint. The subject matter becomes secondary. I find myself thinking of painting in a completely different way, fascinated not only with the process of creating a piece but in an effort to capture ethereal softness created by the changing light.
This website gives me the opportunity to share my visions with the world. Please respect my image copyrights!
If you want to know more please visit my facebook page:
Gwen Voorhies-artist LLC
and my blog.
Thank you for taking the time to visit and view my work!